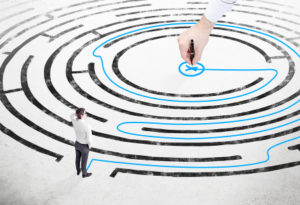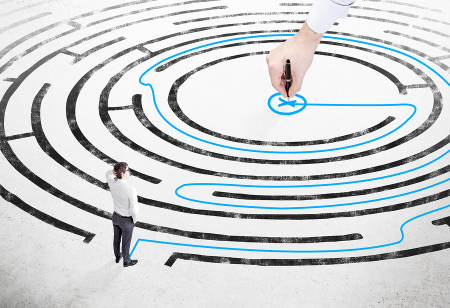 When is the last time you promised yourself to make some changes, either break or make a new habit? And how long did your changes last? Then you know how difficult it is to make change stick.
Changing habits can be one of the hardest things to do. Once we decide to lose weight, quit smoking, get fit, or do anything differently, it takes a lot of effort and persistence before we can claim success. Anyone who tells you it only takes 30 days to acquire a new habit doesn't know human nature.
Most people who've been successful at making major lifestyle changes report that it rarely comes as steadily upward progress. Instead, it's often two steps forward and one back, with intermittent relapses, surges of resolve, and a lot of learning along the way.
One has only to look at the obesity problem in the US and other affluent countries to see how hard it is to make behavioral changes that stick. Despite growing evidence that being overweight contributes to heart disease, cancer, diabetes, and premature aging, people struggle to lose weight, start exercising, and eat healthy. The obesity rates aren't getting better, they're getting worse.
And yet we know more about how to make or break habits than ever before. Behavioral scientists have conducted extensive research into how people make lasting changes. Why aren't more people successful?
This article explores how to make change stick and offers brain-friendly steps to set meaningful goals and a pathway to success.
This is a brief synopsis of an 875 word article and 3 Article Nuggets*, suitable for consultants' newsletters for executives and leaders in organizations. It is available for purchase with full reprint rights, which means you may put your name on it and use it in your newsletters, blogs or other marketing materials. You may also modify it and add your personal experiences and perspectives.
The complete article includes these important concepts:
Knowing isn't enough
Brain friendly tips
————————————————————————————
Request This Content
Send us an email and let us know if you'd like to receive this article, Article Nuggets* or Newsletter (as applicable.) It is available in the following formats:
1. Brain-Friendly Steps to Make Change Stick – 875-word Article with Full Reprint Rights, $57

2. Brain-Friendly Steps to Make Change Stick – 3-Article Nuggets* with Full Reprint Rights, $64
*Article Nuggets: The same article broken up into 3-5 blog-style sections suitable for a series of blog posts or shorter newsletter articles.