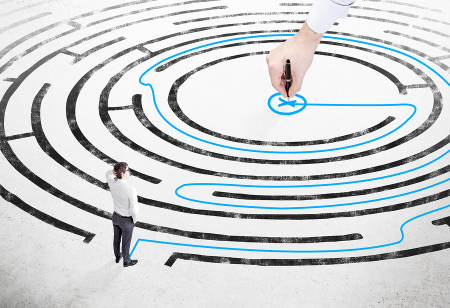 Just about everyone has used some version of SMART goals. This is a mnemonic acronym for setting goals that are:
Specific
Measurable
Achievable
Realistic
Time bound
Using the SMART system makes it easier to stay on track and accomplish key success factors.
But there are problems with using the SMART goal-setting system. SMART goals fail when people rush toward decisions simply because they have a high need for closure.
In the rush to check a goal off a list, some personalities make mistakes such as denying, misinterpreting, or suppressing information that is inconsistent with the requirements for a task.
To many people, it can feel so good to achieve a goal that they are unwilling to sacrifice the pleasure of satisfaction even when it is clearly a mistake.
Here's how to avoid the flaws of SMART goals and soar to high performance.
This article explores setting goals and suggests using criteria that include SMART and stretch goals to help you live up to your highest potential.
This is a brief synopsis of a 900 word article and 3 Article Nuggets*, suitable for consultants' newsletters for executives and leaders in organizations. It is available for purchase with full reprint rights, which means you may put your name on it and use it in your newsletters, blogs or other marketing materials. You may also modify it and add your personal experiences and perspectives.
The complete article includes these important concepts:
Personalities and the need for closure
How did goals evolve?
When SMART goals get stupid
The SMART solution: stretch goals
————————————————————————————
Request This Content
Send us an email and let us know if you'd like to receive this article, Article Nuggets* or Newsletter (as applicable.) It is available in the following formats:
1. Beyond SMART Goals: How to Build Better Results – 900-word Article with Full Reprint Rights, $57
2.  Beyond SMART Goals: How to Build Better Results – 3-Article Nuggets* with Full Reprint Rights, $64


*Article Nuggets: The same article broken up into 3-5 blog-style sections suitable for a series of blog posts or shorter newsletter articles.