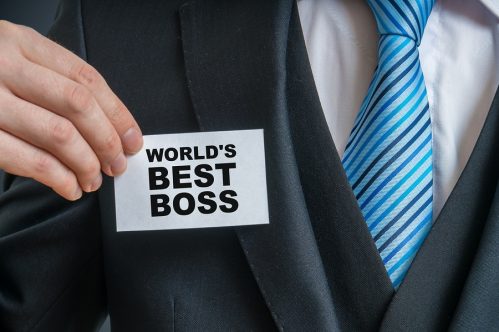 Are you a manager, or a leader? Is there a distinction, or are the terms one and the same? Why does it matter?
Employees' impressions of their administrators can spark or sink both parties' careers. It's therefore important to recognize the conspicuous and more nuanced differences and similarities between managers and leaders.
The definitions are far from straightforward, and they're the subject of much debate.
If you've categorized yourself as one vs. the other, you're riding on the impression you have of yourself, which ultimately determines how you lead people.
Any complex comparison reveals a definite overlap between managers and leaders. Though some common ground exists, there are numerous dissimilarities.
Mindset is the primary distinction. The way you tackle administration helps decide whether you manage or lead.
Do you focus on yourself (the manager's focus) or on others (the hallmark of a leader)? Administrators who work toward achieving both managerial and leadership capabilities excel in the workplace.
This article compares the two broad administrator roles of manager and leader and offers tips to assess and blend your administrative skills for optimal success.
This is a brief synopsis of a 1,575-word and a 975-word article and 5-Article Nuggets*, suitable for consultants' newsletters for executives and leaders in organizations. It is available for purchase with full reprint rights, which means you may put your name on it and use it in your newsletters, blogs or other marketing materials. You may also modify it and add your personal experiences and perspectives.
The complete article includes these important concepts:
Differences in purpose
Differences in focus
Differences in authority
Differences in behavior
The proper blend
Applying the blend
————————————————————————————
Request This Content
Send us an email and let us know if you'd like to receive this article, Article Nuggets* or Newsletter (as applicable.) It is available in the following formats:
Are You a Manager or a Leader? – 1,575-word Article with Full Reprint Rights, $79
Are You a Manager or a Leader? – 975-word article with Full Reprint Rights, $57
Are You a Manager or a Leader? – 5-Article Nuggets* with Full Reprint Rights, $89
*Article Nuggets: The same article broken up into 5 blog-style sections suitable for a series of blog posts or shorter newsletter articles.