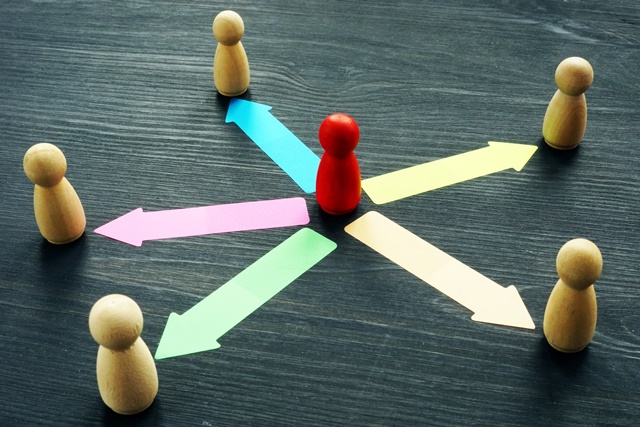 An alarming number of leaders suffer from the sensation that each day they are losing ground, unable to stay in front of the wave of overburdening workloads, deadlines and expectations. The toll on productivity, morale and health often goes unrecognized until a crisis hits.
Equally alarming is that in some cases it is self-induced. Many leaders take on assignments, unnecessarily retain work or fail to delegate when the opportunities exist. Granted, in this do-more-with-less culture, leaders may have fewer resources, but overworked managers often fail to understand what true delegation is and are unable to delegate even when they do.
Leaders who don't delegate suffer from an inability to manage, as desperation becomes the norm. The added stress and anxiety flows from the leader's desk to the staff, and sets the entire organization on edge. Conditions around the team worsen as attitudes, engagement, efficiency and profitability degrade.
Many leaders view delegation as a sign of weakness, an inability to handle the job, something done out of desperation. However, delegation is a strategic tool used by wise leaders to make the most of available manpower to clear tough obstacles. Learning to delegate offers leaders relief and equips them to manage at their best, which is ultimately best for everyone.
This article explores the art of delegation, why leaders unnecessarily take on assignments, retain work or fail to delegate and offers tips for leaders to delegate successfully.  
This is a brief synopsis of a 1,375-word article and 4-Article Nuggets*, suitable for consultants' newsletters for executives and leaders in organizations. It is available for purchase with full reprint rights, which means you may put your name on it and use it in your newsletters, blogs or other marketing materials. You may also modify it and add your personal experiences and perspectives.
The complete article includes these important concepts:
Categorizing work to delegate
Releasing control
Learning to trust
Following up with feedback
——————————————————————————
Request This Content
Send us an email and let us know if you'd like to receive this article, Article Nuggets* or Newsletter (as applicable.) It is available in the following formats:
The Art of Delegations– 1,375-word Article with Full Reprint Rights,$57

The Art of Delegation– 4-Article Nuggets* with Full Reprint Rights, $64


*Article Nuggets: The same article broken up into 3-5 blog-style sections suitable for a series of blog posts or shorter newsletter articles.
Subscriptions of 6 and 12 topics are available. Save up to 45%. View options here.