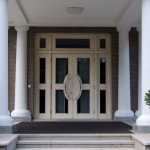 The Leading Coaches' Center is a brand new membership site (free to join) where leaders and coaches can share, learn, contribute and advance the profession together.
Suzi Pomerantz is the creator of this new site, and it looks like it's going to be valuable. A few leading coaches have already joined. It offers a wide variety of learning tools and the ability to network with leading coaches.
As you know, as an independent professional working in the field and traveling around the country, you can easily get isolated. The Leading Coaches' Center is a solution.
This is a place to gather with the best in the business. As a member of the Leading Coaches' Center, you'll be able to:
* Meet and collaborate with other leading coaches
* Showcase your coaching business
* Increase your capacity to serve clients effectively
* Help other coaches by sharing your skills and experience
Joining takes just a few moments, and costs nothing.
There's more you can expect as a Leading Coaches' Center member. Here's what else you can do:
* Find support and advice from world-class experts
* Join a project- or topic-focused team
* Learn business-building skills
* Be a voice for change in our profession
* Create and nurture friendships and social ties
There's already a lively population of top-level coaches on board, so you'll find it easy to make new connections the moment you join. Here's that link again:
http://leadingcoachescenter.com
I look forward to meeting up with you shortly at the Leading Coaches' Center. Just click on "Join Us" button at the top!
PS: There's a dynamic Knowledge Base at the Leading Coaches' Center, with topics ranging from sales to creativity to Twitter… Click the "Keep Learning" link once you've registered at Leading Coaches Center.