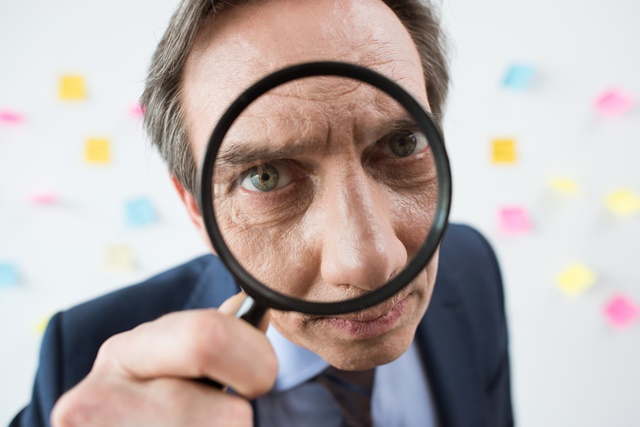 In this over-information age, an alarming number of business plans fail because leaders ignore the facts needed to make sound decisions. Misguided perspectives can be blamed on a lack of data, wrong data or the inability to understand relevance. Even in hindsight, some leaders fail to see what went wrong.
A fast-paced culture requires precise planning, effective decisions and timely actions, all relying on dependable information. Leaders who want to move their organizations forward must gather evidence, ask the right questions, verify presumed facts and decipher vast amounts of data.
Business plans suffer when:
Leaders ignore available information.
Necessary data aren't acquired in time to make decisions.
Data are available, but leaders fail to analyze them appropriately.
Leaders may choose to overlook key details.
Of all the skills leaders require today, perhaps none is as challenging as adequately processing information. The ability to spot holes in data, conceive solutions and analyze results calls for sharp thinking: using information efficiently in three distinct ways.
These articles and Article Nuggets explore two types of thinking, and the three distinct ways leaders can use information efficiently for improved insights, decisions and results.
This is a brief synopsis of a 1,550-word and a 950-word article, and 5-Article Nuggets*, suitable for consultants' newsletters for executives and leaders in organizations. It is available for purchase with full reprint rights, which means you may put your name on it and use it in your newsletters, blogs or other marketing materials. You may also modify it and add your personal experiences and perspectives.
The complete articles and Article Nuggets include these important concepts:
Two types of thinking
Missing what's in front of you
Ignoring what's hidden from view
Not wanting to see the truth
————————————————————————————
Request This Content
Send us an email and let us know if you'd like to receive this article, Article Nuggets* or Newsletter (as applicable.) It is available in the following formats:
 1.  Lead Better by Seeing More– 1,550-word Article with Full Reprint Rights, $79

2.  Lead Better by Seeing More– 950-word article with Full Reprint Rights, $57

3.  Lead Better by Seeing More– 5-Article Nuggets* with Full Reprint Rights, $89


*Article Nuggets: The same article broken up into 5 blog-style sections suitable for a series of blog posts or shorter newsletter articles.