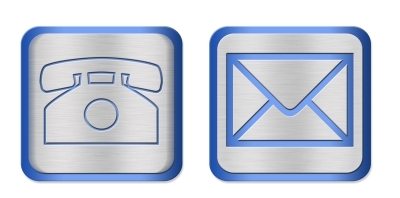 Clear communication with people you know is challenging enough, but influencing those you've never met is even more difficult.
"Just as previous generations struggled to integrate first the telegraph and then the telephone into their lives, we're struggling to integrate email into ours. We're using it and overusing it and misusing it." ~ David Shipley and Will Schwalbe, Send: The Essential Guide to Email for Office and Home (Knopf, 2007)
While face-to-face communication usually trumps other forms, email and phone messages have become de rigueur in our fast-paced world. But busy executives won't respond if you fail to grab their attention, write persuasively and succinctly deliver your message.
Your vocal quality (tone, volume, speed) and visuals (facial expressions, body language) tell people more about your message than your actual words. Meaning is derived from 55% visuals, 38% voice and only 7% words.
What happens when you want to leave a message that gets a desired response, and you have to rely on words only, as in email?
This article examines how a message's meaning is determined and suggests ways to strengthen and improve your phone and email messages.
__________________________________________________________
This is a brief synopsis of an 875-word article and Article Nuggets*, suitable for consultants' newsletters for executives and leaders in organizations. It is available for purchase with full reprint rights, which means you may put your name on it and use it in your newsletters, blogs or other marketing materials. You may also modify it and add your personal experiences and perspectives.
The complete article includes these important concepts:
How Meaning is Determined
Phone Advantages and Benefits
How to Improve Voicemail 
Email Advantages and Benefits
Strengthen Email Communication
————————————————————————————
Request This Content:
Send us an email and let us know if you'd like to receive this article, Article Nuggets* or Newsletter (as applicable.) It is available in the following formats:
1.  Improve Your Email and Phone Messages – 875-word Article with Full Reprint Rights, $57–
2.  Improve Your Email and Phone Messages –  3-Article Nuggets* with Full Reprint Rights,  $64 –
*Article Nuggets: The same article broken up into 3-5 blog-style sections suitable for a series of blog posts or shorter newsletter articles.
Photo courtesy www.freedigitalphotos.net