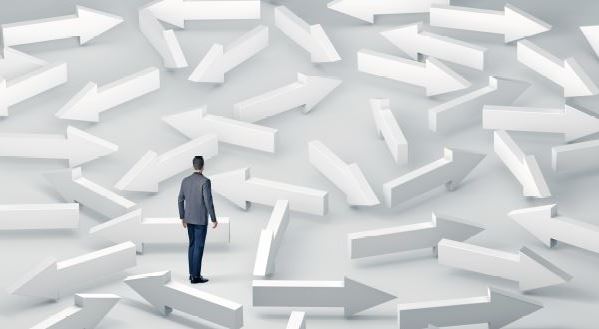 Business is an active, demanding endeavor. Only those who consistently apply themselves succeed. Organizations that thrive require leaders who actively dream, plan, engage, solve, pursue and network. It's a lot of work, and there's no finish line.
But no one can keep up the pace indefinitely. Every leader experiences profound peaks and valleys, seasons of being on track or feeling lost. Organizations flourish when their leaders are in sync and on their game, and they flounder when their leaders drift off course.
Leadership drift is increasingly responsible for management failure and turnover. Many leaders face forceful influences and events that detrimentally change them, diminishing their organizational influence and reputation. Drifting off course is a subtle process that can gradually steer leaders in the wrong direction.
All leaders experience drift at some point in their careers. The greatest danger is failing to recognize it and taking steps to reverse it. Prolonging a short stretch of drift can render it irreversible, leading to career and team failures. Fortunately, leaders can take concrete steps to prevent irrevocable consequences.
These articles and Article Nuggets explore leadership drift, why leaders drift and how to prevent, reverse and repair drift.
This is a brief synopsis of a 1,600-word and a 900-word article, and 5-Article Nuggets*, suitable for consultants' newsletters for executives and leaders in organizations. It is available for purchase with full reprint rights, which means you may put your name on it and use it in your newsletters, blogs or other marketing materials. You may also modify it and add your personal experiences and perspectives.
The complete articles and Article Nuggets include these important concepts:
Signs and symptoms
Why leaders drift
Drift's damages
Conquering drift
————————————————————————————
Request This Content
Send us an email and let us know if you'd like to receive this article, Article Nuggets* or Newsletter (as applicable.) It is available in the following formats:
1.  How to Avoid Leadership Drift– 1,600-word Article with Full Reprint Rights, $79


2.  How to Avoid Leadership Drift– 900-word article with Full Reprint Rights, $57

3.  How to Avoid Leadership Drift– 5-Article Nuggets* with Full Reprint Rights, $89


*Article Nuggets: The same article broken up into 3-5 blog-style sections suitable for a series of blog posts or shorter newsletter articles.
Subscriptions of 6 and 12 topics are available. Save up to 45%. View options here.