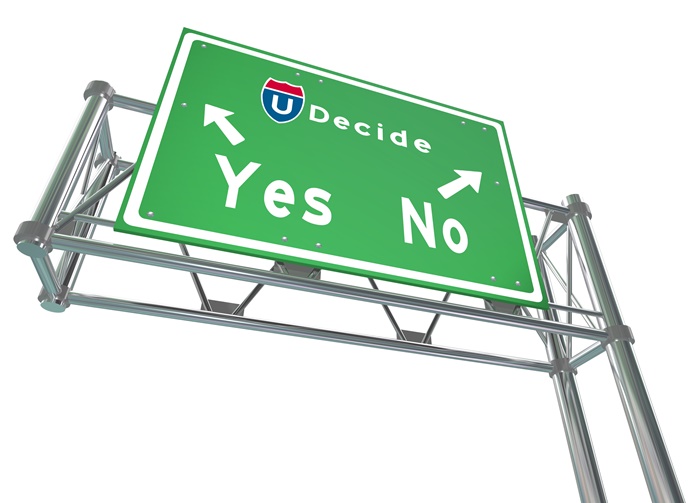 An organization's health is only as sound as its leader's decisions. Some companies prosper from wise leadership directions, while others struggle after flawed choices—the kind that receive extra publicity because of the adverse impact on their organizations, people and communities.
The pressures and expectations that face leaders in today's demanding climate may prompt a skewed, rushed or compromised decision process. But leaders who approach decisions with objective, rather than subjective, criteria can maximize their organizations' potential.
Two fundamental forces determine our prosperity: decision quality and luck, asserts World Series of Poker champion Annie Duke in Thinking in Bets: Making Smarter Decisions When You Don't Have All the Facts (Penguin, 2018). Leaders instinctively (and rightly) dislike depending on luck and want their decisions to shape the future.
In our fast-paced world, important issues never become simpler, only more complex. You have less time to take each course of action and make each choice, with an ever-increasing impact on outcomes. Decisions that don't go well are critiqued and analyzed. The need to make good decisions has never been more paramount—not just for leaders' well-being, but for everyone under their authority.
These articles and Article Nuggets explore leadership decision-making and suggest ways leaders can minimize uncertainty, raise their comfort level and refine their thinking for better outcomes.
This is a brief synopsis of a 1,600-word and a 1,075-word article, and 5-Article Nuggets*, suitable for consultants' newsletters for executives and leaders in organizations. It is available for purchase with full reprint rights, which means you may put your name on it and use it in your newsletters, blogs or other marketing materials. You may also modify it and add your personal experiences and perspectives.
The complete articles and Article Nuggets include these important concepts:
Decision-making basics
Decision roadblocks
Decision-making solutions
Clearer thinking
————————————————————————————
Request This Content
Send us an email and let us know if you'd like to receive this article, Article Nuggets* or Newsletter (as applicable.) It is available in the following formats:
1.   Better Leadership Decision Making– 1,600-word Article with Full Reprint Rights, $79


2.  Better Leadership Decision Making– 1,075-word article with Full Reprint Rights, $57


3.  Better Leadership Decision Making– 5-Article Nuggets* with Full Reprint Rights, $89
*Article Nuggets: The same article broken up into 5 blog-style sections suitable for a series of blog posts or shorter newsletter articles.