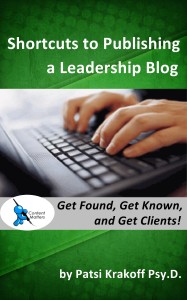 Click this link to download the PDF file,
(You will need Adobe Reader to open the document)


The document contains a list of questions for you to answer.
If you would like to write out your answers within the document, click this link to download the RTF version,
Shortcuts to Publishing a Leadership Blog.
I hope you get value from it. As always, your feedback is interesting to me.
As a bonus for requesting the Shortcuts to Publishing a Leadership Blog, you will be added to our BizBook Nuggets newsletter – Book notes for busy leaders
>> Content for Coaches and Consultants Home