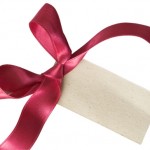 Thanks for signing up for Patsi's Private List. You're almost there, but first you have to confirm by clicking on a link in an email I just sent to you.
It should be in your inbox now… or in a few minutes. If not, check your spam box. (After 5 minutes, there may be a typo or a wrong email address, so contact me.)
I'm doing this double opt-in thing because it's the best way to keep a clean list of people who are serious about building their online businesses and getting best prices.
My private list is for smart professionals who don't want the usual crap marketing messages, and who want to be first to know when I release a new product.
Oh yes, you'll get 50-75% discounts too. This is a win-win deal. I want people who are ambitious and smart. I can get your feedback and opinions, since you'll get to see new stuff first. Then I can improve, and you can get rock bottom prices.
Thanks for your confidence.
Here's what's coming very soon: Content Marketing for Smart Professionals:
A totally new information package including:
How-to articles
Worksheets
Checklists
Audio & video files
I'm still creating it, so I can't give it to you yet. I'll be releasing it in maybe two weeks, perhaps sooner. I'm going to start it for a small fee first, then gradually add items to it, and finally releasing it to the public two months down the road for a price of about $97.
If you're interested in getting a preview, review copy let me know. This is only available for review if you have an interest in and the capacity to promote it to your people on your list as my affiliate. You would then sign up and become an affiliate for me. Send me an email if this interests you and I'll give you next steps.
In the meantime, subscribe to the blogs to get email updates on all the latest tips and trends for Content Marketing for Smart Professionals.