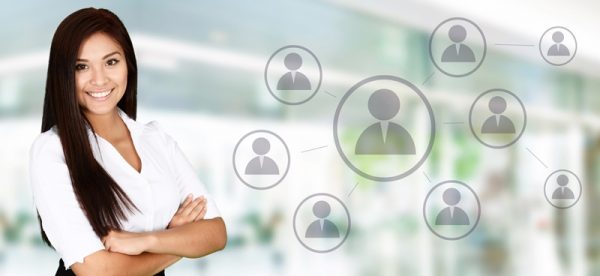 While perusing my social media streams earlier this week, I couldn't help but notice the amount of social media missteps coaches, consultants, and otherwise smart business professionals make. Sure, we're all pressed for time, but social networking is still beneficial with good practices. Here are my notes, and a few suggestions to improve your social presence.
The ABCs of Social Media for Coaches (and Consultants)
| | |
| --- | --- |
| Don't | Do |
| Assume more is better.   | Ask yourself if information is relevant to your readers. Is it Thoughtful, Honest, Intelligent, Necessary, Kind? |
| Buy into the notion that someone else verified information for accuracy. | Before you like, share or retweet a post, do some research! So many people unknowingly perpetuate outdated and/or false information. |
| Create an artificial network with purchased likes, followers or friends. | Create a genuine, active social network with legitimate likes and friends. |
| Drown readers with your advertisements. | Develop a strategy, plan and guidelines for your social media content.   |
| Engage in arguments. | Exemplify your brand. Answer questions in a timely, direct and non-defensive manner. |
| Fail to respond to legitimate comments and questions. | Fortify your network with genuine dialog. |
Today, coaches and consultant who lack a social presence appear outdated, unknowable and unapproachable. Not only that, they are missing an opportunity to easily connect with and help their clients and prospects. How?
5 Steps to Create A Social Media Presence
If you haven't already, create your personal profile on LinkedIn, Facebook and Twitter. All three of these networking channels will walk you through the process, step-by-step.
Next, add a business page with your company name (and branding elements) to your LinkedIn and Facebook profiles (click links to see step-by-step),
On your website (or blog), add links to your social media pages, and invite your readers to follow you.
When you publish a blog post (you are blogging, right!?) copy the blog post URL (i.e. what you are seeing in the address bar above), paste it into your social media (post or tweet), and add a description or quote from your blog post to engage readers.
Finally, research, follow, friend, like and comment in social media using the do's and don'ts in the table above.
Clearly, social media is a powerful tool for coaches and consultants. It allows you to effectively connect with and engage others. Done correctly, it helps you to build a genuine and authentic social network. What do you think? Send us email, or connect with us on Facebook or LinkedIn . We love to hear from you!