Are you a busy executive coach, management consultant, or human resource professional?
Here's how to get a quality PDF- formatted e-newsletter to represent your business,
Delivered like clockwork every month…so you can focus on your clients
When it comes time for organizations and executives to search for a coach or consultant, you want your name to come to mind.
You can't do that without online content  – Ph.D.-quality content with thought-provoking leadership articles for your e-newsletter, or published on your blog.
I'm Dr. Patsi Krakoff, owner and founder of Content for Coaches and Consultants.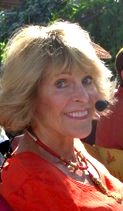 Dear smart professional,
It's simple. And you know it… it's important to stay in front of your target audience so that when they need what you offer, YOU are the first person they think of.
I also know, after 10+ years of creating newsletters and blogs for coaches, consultants and small businesses, that if you're not already doing a newsletter or blog—the very best way to stay top-of-mind—or if you're struggling with yours, it's because of at least one of these three stoppers:
No time
No idea what to write
Just want focus on clients, not marketing
I spent several years like you, consulting and coaching in organizations, and I know what it's like to spend hours in airports. The one thing that you never have enough time for is marketing.
And because it's been my mission for years to support professionals who do this important work helping people, I've got a no-fuss, time-saving marketing system for busy professionals to make an impact on their prospects and readers.
Here's a way to have all the benefits of a consistently delivered, high-value content without all the hassle, frustration or guilt!
Leadership E-newsletters done for you in PDF formats…

is an elegant solution to the "Newsletter Problem"—without adding to your workload.
In short, with our Content for Coaches and Consultants services, we do 95% of the work of researching, reading top business books and blogs, and writing. We provide you with Ph.D and CEO quality content for your online publication needs.
AND, we deliver it to you in a customized PDF format coordinated with your website, in either 2 pages or 4-pages.
Your part, the remaining 5%, is over in three short steps that take only moments of your time:
STEP 1
Each month, you choose one article from our library of over 150 well-researched topics.  Our articles, professionally written in-house, are used by a huge variety of professionals, coaches, and consultants.  You receive license to use these articles in your newsletter and/or blog as your own, and you may modify them if you wish.
If you need it, we'll be happy to make article recommendations.
STEP 2
Write a short personalized note to your readers introducing the topic and telling your readers why this is important for them to read.. I'll teach you how to do this, too…more below.
STEP 3
You receive the PDF file for uploading to your website, or have your assistant complete the tasks and deliver your e-newsletter. Alternatively, or along with your ezine, you can re-purpose the articles for several blog posts. I'll teach you how to do this, or provide an additional service that includes this.
You've just spent MOMENTS on your marketing instead of HOURS!
Your high-value e-newsletter content goes out to your prospects like clockwork every month, reminding people that you're there for them!
Just imagine how you'll feel knowing that you don't have to struggle to write content any more to meet your marketing deadlines… that you can count on delivering regular, quality e-newsletters and blog posts without worry.
Instant Blog Content…
If you have a blog, you can use some of the same content from your newsletter articles. It's quite easy to rewrite the articles in a personal tone-of-voice, cut them into 300-word nuggets, add your own stories, and create quality blog posts. We can teach you to do this, or for an additional fee, we'll do it for you.
Smart Professionals…
Here's what some of my clients report after using my services for years…

"As a busy executive search consultant managing a personal practice and consulting business, it's not a good investment of my time to write my own content for the important high touch, credibility building and value added newsletters we send out. While I love to write, Patsi does it a lot better than I can and using her service lets me focus and invest that time servicing clients. Thanks a million Patsi! Literally a million!" Joseph "JB" Hunt, Senior Partner, J.B. Hunt Executive Search, Inc. HuntSearch.com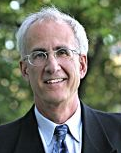 "I have been subscribing to your newsletter service for over seven years. I couldn't be more pleased with the greattopics and excellent content. You are always extremely responsive to my requests and very professional." – Dr. Maynard Brusman WorkingResources.com

"I just received a call from the CEO of [Big Global Corporation] training facility in Miami and he'd received my newsletter. After a short conversation, he now wants me to run their manager retreat this spring. He heard I had worked with a couple of their executives a few years ago but didn't put two and two together until he saw my newsletter last week. He thought the Ethical Slips topic was incredibly relevant. Thank you for being YOU and thank you for all you do for me and my business!" – Nancy Proffitt, MBA ProffittManagement.com

"Today, thanks to you, Patsi, we're e-mailing two newsletters per month to over 6000 readers! Not long ago I received a call from the president of a company who wanted to talk about my coaching services. When I asked him how he got my name, he replied, "I've been reading your newsletter for the past six months. In every issue, you describe our problems so well that I'd swear you've been following me around. We know you understand us, so we want to talk to you about helping us."
"Patsi, that's a tribute to your knowledge and skills. You pick timely subjects and express them in a manner that helps people do their jobs better. Readers see my newsletter as a valuable service, not as an advertisement." – David Herdlinger, KashboxCoaching.com
Automate Your Content Marketing
Put your marketing on autopilot in 2011 with our Content for Coaches and Consultants Services..
So, here's what you get every month, with an article subscription:
Access to Our Quality Article Library
After selecting your article, you have it emailed to you. You may modify it as you wish before using it your e-newsletter or blog. You can rewrite it and add an introductory note.
Again, all you have to do is choose your article, write your personal note and we'll format it for you. You've just cut your e-newsletter tasks in half.
You can sit back, relax and feel confident, knowing that your ezine will go out like clockwork, every single month!
Professionally Edited Content
It ALWAYS pays to have another set of eyes on anything you write. I can't tell you how many errors I see in people's online marketing, and it reflects badly… As a professional you want every opportunity to create trust.
Our production process includes proofing the articles for grammar, readability, and accuracy.
Due Date Reminders
We'll let you know, well in advance, the date by which you'll need to select a monthly article so that you can prepare it for first-on-month delivery.
This way, you stay on schedule and don't miss issues…one of the most essential practices for a successful newsletter.

The Cost of Do-It-Yourself Marketing…
I agree that some things are best done by one"s self, but e-newsletters aren't one of them! It's time consuming. It's enough if you write a personal note each time. You don't want to be reading and researching to put together a newsletter article.
Think of this: What AREN'T you doing when you're writing your newsletter?
Mainly you're not working with clients, or having sessions with prospective clients. In fact, you're NOT doing any number of things that actually bring in money for your business.
An average e-newsletter article can take up to six hours to do, not including the time it takes to read a business book.  It takes another 2 hours to format it properly using PDF software. Consider your hourly rate and here's what six hours of working on a newsletter costs you:
6 hours work "X" your hourly consulting rate ($200/hr?) = At least $1200 per article?
Now Consider the Cost to You and Your Business of  NOT Publishing a Newsletter at All

When you don't send high-value newsletters that establish your expertise and credibility, keep you top-of mind and build an important relationship, you risk all of this below:
Being out of sight, out of mind
Earning less income, less income potential
A reduced ability to affect / control your cash flow
Over-dependence on word-of-mouth referrals, a scary position to be in
Risk of appearing unprofessional or small, or both
Remaining a best kept secret…forever
Fewer opportunities
Reduced client retention
A professional newsletter—sent regularly—with high-quality, high-value content makes these risks disappear.

Special End-of-Year Discount Coupon
We realize that quality comes with a price. To make this more affordable you can sign up for either 12 or 6 articles and get a 10% if you act before December 31, 2010.
AND, in most states, you"ll probably qualify to take this as a tax deductible business expense.
Decision, Decisions, Decisions…
So now you have two decisions to make:
How much money you want to save, and how much do you want to spend? You can outsource all of your content marketing needs, or part of it.
Who can you best trust to provide the best service and quality content you need to represent your business?
I hope you'll agree that we can help you and that you'll choose to work with me, Patsi Krakoff, Psy.D. and Content for Coaches and Consultants. My team includes Kris DeVries and several other experienced "ninjas" who can help automate your marketing with the best possible quality materials and services.
Let us save you time and increase your professional credibility with high-quality content.
Here is the 10% discount code to be entered upon checkout.
PDF newsletters + coupon codes (click and enter the code upon checkout)
PDF Newsletters – 2010PDFBonus
Subscription Fees
4 Pages – 2,000 word article + Customized PDF Newsletter
(one article approximately 2,000 words, plus template with 150 word marketing message/bio in sidebar). Enter "2010PDFBonus" upon checkout.
1. 12 newsletters delivered as PDF files: $990
2. 6 newsletters delivered as PDF files: $570
2 Pages – 1,000 word article + Customized PDF Newsletter
(one article approximately 1,000 words , plus template with 150 word marketing message/bio in sidebar). Enter "2010PDFBonus" upon checkout
1. 12 newsletters delivered as PDF files: $680
2. 6 newsletters delivered as PDF files: $410
This offer is valid before Dec. 31, 2010 at midnight ET.
You get a free 20-30 minute consulting session with me for the first 10 people who sign up.
If you have questions, email me or Kris and we'll do our best to help you make the best decision.
If you decide and change your mind, we'll refund your order within the first 30 days regardless of whether we've delivered services yet or not. We're that convinced you'll be more than satisfied.
Here are a few of our article topics, in case you're wondering if you'll find content suitable for your needs: