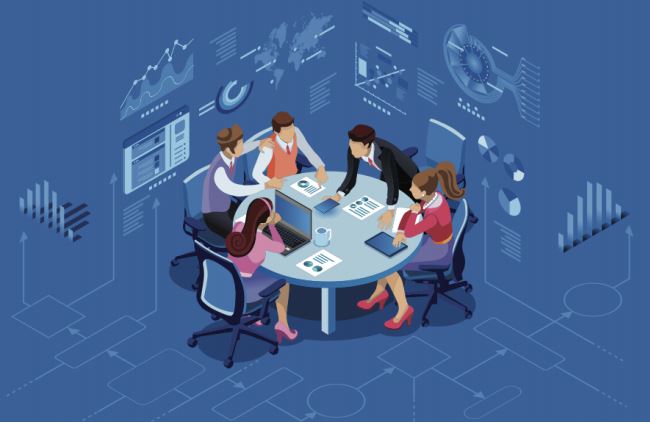 The mention of the word meeting will cause most people to groan. Experiences of wastefulness, boredom, confusion and frustration often prompt such a response. Most business experts agree that the vast majority of meetings fail to meet their objective: agreeing to workable decisions to meet established goals.
Top executives typically spend at least 50% of their time in meetings; somewhat less for middle management. As popular as the idea may be to some, absolving or avoiding meetings is not an option. Issues need to be discussed and resolved, and no leader can do this alone. Collective efforts are required to undertake complex challenges, where multiple points of view and a wide range of expertise are needed.
The key is to conduct meetings effectively and make productive use of the participants' time. But, according to Elise Keith, author of Where the Action Is (Second Rise, 2018), less than one in four leaders are trained to run a meeting. On-the-job learning is rarely adequate. How a meeting is conducted reveals much about the leader heading it and may also be an indicator of how the company is run.
The most successful companies have the most fruitful meetings, where leaders have the skills to bring people together for productive discussions with meaningful outcomes, founded on building consensus. A few simple principles can be employed to boost meeting success and employee willingness to attend. An experienced executive coach can help leaders hone the personal skills needed to improve meeting facilitation.
We spend as much as 50% of our time in meetings often conducted by untrained leaders. This article explores how great leaders conduct great meetings.
This is a brief synopsis of an 1,175-word article and 3-Article Nuggets*, suitable for consultants' newsletters for executives and leaders in organizations. It is available for purchase with full reprint rights, which means you may put your name on it and use it in your newsletters, blogs or other marketing materials. You may also modify it and add your personal experiences and perspectives.
The complete article includes these important concepts:
Preparation is paramount
Efficiency is essential
Follow-up is foundational
——————————————————————————
Request This Content:
Send us an email and let us know if you'd like to receive this article, Article Nuggets* or Newsletter (as applicable.) It is available in the following formats:
Great Leaders Conduct Great Meetings – 1,175-word Article with Full Reprint Rights, $57


Great Leaders Conduct Great Meetings– 3-Article Nuggets* with Full Reprint Rights, $64


*Article Nuggets: The same article broken up into 3-5 blog-style sections suitable for a series of blog posts or shorter newsletter articles.