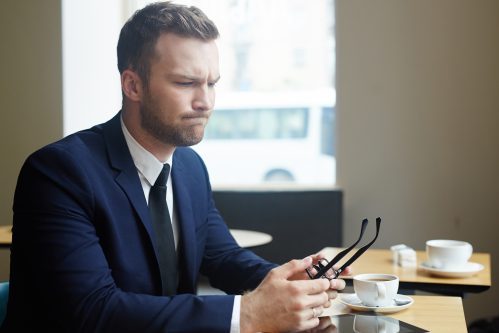 When you entered the leadership coaching field, helping people solve their leadership problems probably seemed fairly straightforward–people are basically people. But in all honesty, did you anticipate the kinds of challenges you are facing now? Do the benefits of leadership coaching outweigh the difficulties?
You likely transitioned from another career where you learned about business first-hand. You've learned about people, and what makes them function (or not function). You've seen a lot. You might have been a leader yourself, and discovered (maybe the hard way, like we did) the best ways to inspire people and manage activities.
There are numerous leadership principles and methods that have been around a long time. But as coaches, we not only advise on the everyday practical issues of running organizations, we must also counsel through a leader's nature and help reverse the difficulties this can bring to their people. Things are not always simple!
Human nature spans the gamut of things like pride, impatience, closed-mindedness, intolerance, lack of insight, self-centeredness, or a disinterest in people. You can name more. These can be tough roadblocks in our attempts to help people. Coaching leaders successfully is hard work, and it can sometimes leave your head spinning.
Not everything works. You may need to go "off script" to tackle some personality challenges. You can't force a person to change, but with sound reasoning and a compelling approach, improvements are possible. A great chemistry between you and the leader is vital.
You may have asked, "Is it all worth it?", or "Will my efforts really make a difference?"
The answer is a resounding "YES" to both.
Leaders need help. And so do the people they lead. There is widespread discontent in the workplace today, and many employees wish they had leaders who could lead better. Think back to your employee days, when you wished someone could have helped the leader you reported to.
As a coach, you are in the unique position to help leaders see themselves and address their shortcomings. No one, leaders included, can assess themselves or their circumstances as effectively as another pair of eyes. Great mentors are hard to find. But with your coaching skills, they can see what you see. And then progress can happen.
You have a special privilege no other field can claim: to help our leaders be better leaders. This affects everyone. Not just the employees, but their families. Then there are other owners or shareholders. Communities benefit when businesses prosper. Your efforts have wide scope implications! 
It's a mission worth having, isn't it? There aren't many causes more noble! So keep learning and getting better. Get a certification (or another one), keep reading, and keep talking to other coaches: find the needs you can meet in the leadership community. Let us know how we can help; if you need to draw interest from leaders waiting for you to help them solve their problems, find articles at Content for Coaches to include in your publications. 
What do you think? Do the benefits of leadership coaching outweigh the challenges? How have you overcome "human nature" challenges? We'd love to hear from you—send us an email—we'd love to help!